PODCAST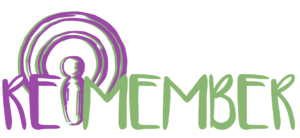 Remember is a podcast about building community. I talk to guests about ways we can build connected, resilient, inclusive, interdependent communities to help us tackle our nation's — and our world's — most pressing problems.
You can find all of the Remember episodes on Soundcloud, Stitcher, and iTunes.

Latest episode: Jill Mangaliman — Coming Together for Justice (May 8, 2018)
WRITING
Informational booklet: "Leschi, a Nisqually Leader"
Leschi News, "Leschi, a Nisqually Leader, Part II" (December 1, 2019)
Leschi News, "Leschi, a Nisqually Leader, Part I" (October 20, 2019)
Poetry on Buses: "Mother's Water" (September 18, 2017)
"This I Believe" essay (Aired on The Bob Edwards Show on September 24, 2010)
Seattle's Child, "'Tis the Season for Getting Neighborly" (December, 2016)
ParentMap, "All Aboard for Transit Adventures" (April, 2016)
SheLoves, "When My New Baby Felt Like a Stranger" (February, 2016)
Seattle's Child, "Debunking Stranger Danger, but Maintaining Boundaries" (November, 2015)
Publicola, Friday Morning Fizz "Likes and Dislikes" (August, 2014)
Grist
The sane person's guide to bringing kids on public transit (3/21/11)
Seven ways to live in a small space with kids and not go crazy (3/7/11)
Family values for population hawks (2/21/11)
How to talk to kids about being carfree (2/7/11)
The soul of a city is in its people (1/24/11)
Living in a small space can sometimes cramp your green style (1/10/11)
Want a safe place to raise kids? Look to cities (12/27/10)
Family friendly Detroit (12/13/10)
Driving a car doesn't mean being in control (11/29/10)
Moving to the suburbs for your kids? Think again (11/15/2010)
Why public transportation is good for kids (11/1/10)
Real Change News
From 2006 – 2009, I wrote a thrice-monthly column for the amazing street paper, Real Change News. You can find samples here.