It's 2021, and we're still deep in the pandemic. Since my last post, two people in my extended circle of love have died of Covid. Two of my closest sister-friends are currently ill. One of them has been hospitalized. Twice. Things are definitely not back to normal.
And yet, several obligations that require me to travel outside of my neighborhood have resumed.
So, I'm back on the bus.
In many ways, my return to Metro feels like coming home. Last Tuesday, I found myself on a 4 Smooth Jazz was driving. He was healthy and laid back as ever, and I have never been happier to see him. I happened to be riding to the end of the line, so I stopped for a (masked) conversation on my way off the bus. He shared updates about DDC* life (driving during Covid, that is) and then blessed me with suckers and chocolate to share with my crew. It was like old times. Better, even.
Riding my regular routes again, checking OneBusAway to see what's coming, having (distanced) chats with strangers at stops, tapping my ORCA card on the reader, hustling across the street holding hands with one of my kids—all of that feels really good, like I've regained some of what I've spent almost a full year missing.
But so much of what was beautiful about riding the bus is still missing. My pandemic rides feel, well … stressful. I no longer relax into my seat and stare out the window or sink into a book. Instead, I eye the other passengers warily, watching for mask and distance violations.
There are no more spontaneous conversations with fellow riders. No bus-wide discussions. No seat-sharing with acquaintances I run into on my rides. These days, I perch on the edge of my seat, alone and on alert, until I arrive at my stop.
But despite the enforced separation, I am feeling more solidarity than ever with my fellow riders.
There's been a lot of discussion about all the trips that have disappeared since March of 2020. But thousands of daily trips never went away. Covid has laid bare what people who depend on transit have been saying: "Rush hour" isn't the beginning and end of a transit system. The trips that continued, uninterrupted, throughout the pandemic—daycare drop-offs and grocery runs and laundromat visits and medical appointments—are. These trips, and the people who take them, should be at the center of our transit planning.
A transit system designed around the needs of essential workers, poor people, disabled people, immigrants, youth, and the elderly is frequent, all-day, affordable, accessible, and reliable. In other words, it is a transit system that works for everyone.
Let's make sure this critical lesson lasts beyond our return to "normal."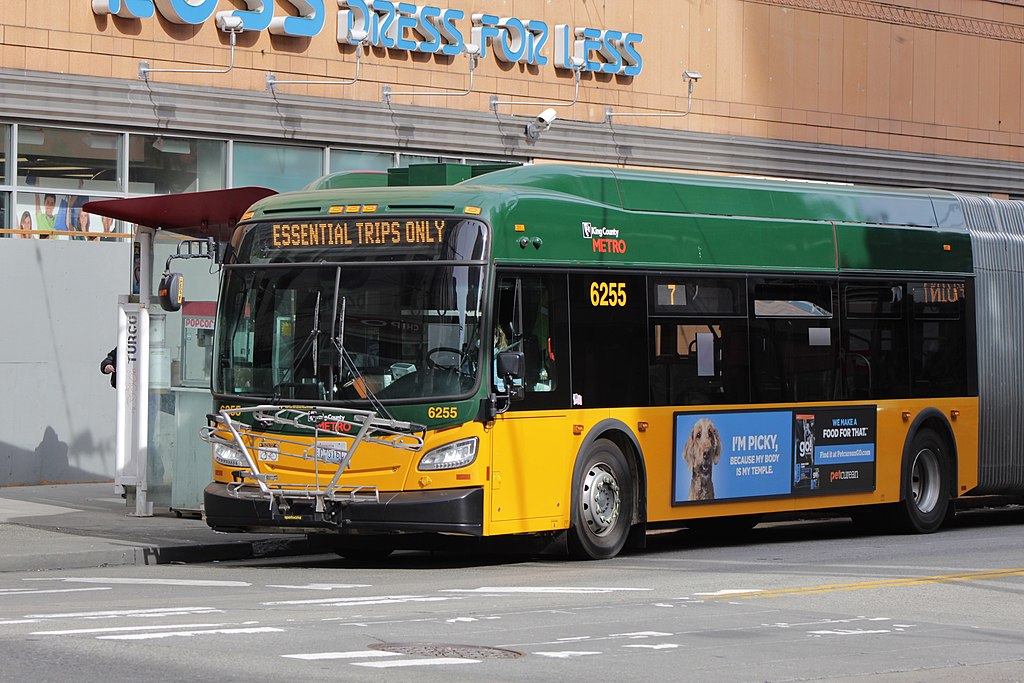 ***
*Might need to add this to term to my bus glossary.