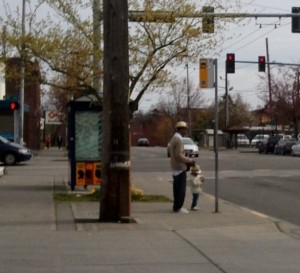 And the award for best Easter Sunday bus stop style goes to … this flawless, fashion-forward father-son team.
The competition was pretty stiff this year (folks at every bus stop in the neighborhood were dressed) but these two looked so sharp, we had to stop and give them props. Even Chicklet was impressed.
Well done, gentlemen!