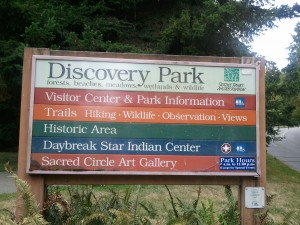 One of the key reasons our family has been able to make the car-free life work is that we stay local. By that I mean, the places we go regularly—school, work, church, grocery store, doctor, library, community center—are a walk or short bus ride away. (If we had to deal with long commutes, transfers, and crosstown kid-schlepping on a regular basis, I would have long since lost my mind.) But the fact that we keep our lives local does not mean that we never get around.

Au contraire.
We do our getting around when it counts: on adventures!
Seattle is a city of great parks, and this summer, we took full advantage of these fantastic public resources. Here's a taste of some of the non-neighborhood* parks we visited in July and August–either to meet up with family and friends, or just because we felt like it. (Bold means we visited more than once.)
Ballard Commons Park: 27 + 40
Cal Anderson Park: 8
Carkeek Park: Zipcar (We had one for our annual pilgrimage to The Mountain and decided to make it a two-fer.)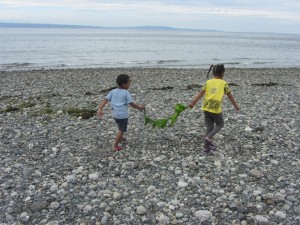 Coulon Park: 48 + Link + 560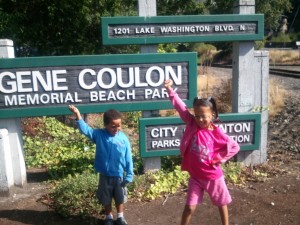 Hiawatha Playfield: 27 + Water Taxi + 775 (aka Water Taxi shuttle)

Lincoln Park: 27 + Rapid Ride C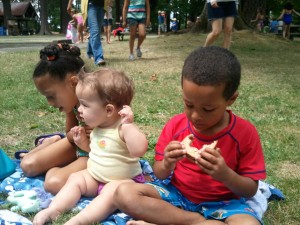 Madrona Park: 8 + 2 or 27 + walk (On nice days, when we had time, we walked the entire way–and back–using our secret path through the woods as a shortcut.)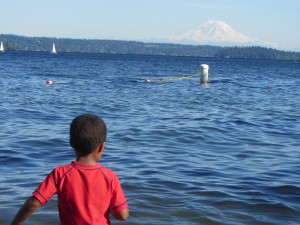 Rainier Beach Community Center/Pool: 8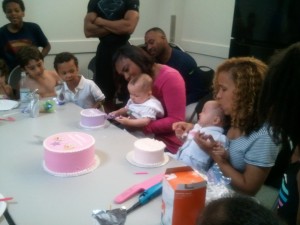 Seacrest Park: 27 + Water Taxi

Come September, as the obligations of the school year take over, our adventures become less frequent. (Of course we do have a visit to the gigantic park known as the Puyallup Fairgrounds to look forward to later this month.) By the time winter rolls around, and the weather saps our motivation, they are rare.
I am so grateful for the summer of memories we have created.
***
* We also frequented many nearby parks, including: Powell Barnett, Pratt, Flo Ware, Peppi's, Spruce, Judkins, and Leschi.
** These days, the 27 turns into the 33 (it used to turn into the 17, and before that it was the 25), so we didn't even have to transfer.