Yesterday morning, I had to look my children in the face and explain to them that a man who was supported by the KKK is our new president.
A. Man. Who. Was. Supported. By. The. K! K! K! Is. Our. New. President.
We are no longer in the realm of politics or policy. This is about denying others' humanity. This is about inciting violence. This is about evil.
I have never, at least not in my adult life, felt connected to any symbols associated with the "United" States — not the flag, not the anthem, not the Declaration of Independence — none of it. I see behind and beneath all of that, to the oppression and empire building. To the individual suffering of people who are considered afterthoughts or unfortunate casualties of this great American Experiment. And I just can't drink the Kool Aid.
What I do feel connected to, however, is this city where I was born. Not the symbols or the culture, but the place. This landscape — the mountains, the water, the trees, the rain, even the way it smells — is deeply embedded in me.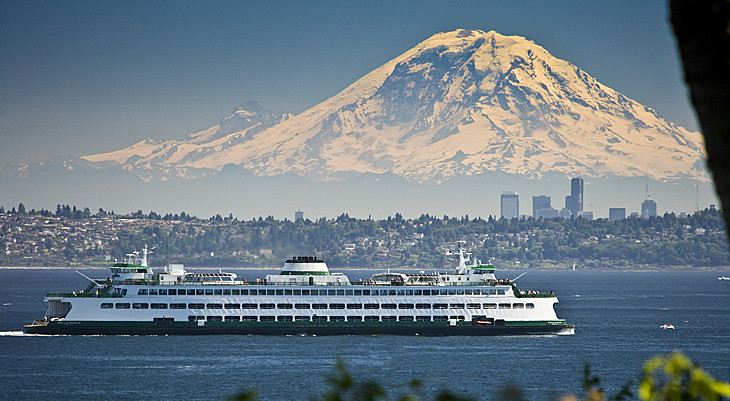 I am a descendent of people from three continents. Nearly all of my ancestors – West African, Cherokee, Choctaw, Irish – share a history of displacement. This place, where my grandparents migrated over 80 years ago, is the closest I have to homeland. My father was born here. My children were born here. My people are here: dad, brothers, nieces, nephew, lifelong friends. My doctor, my dentist. My library. My neighborhood. My beautiful neighbors. The trees I planted. My church. My kids' school. My mother's ashes. My grandparents' graves. My community. My memories. My history. I am as rooted as I can ever hope to be.
But on Tuesday, that was taken from me.
I am not safe here. This is not my home.