If you've visited this blog more than a few times, you might already know that I am obsessed with (among many other things) bus shelters, art, and Seattle history. So, I was pretty excited to attend the unveiling of the Jimi Hendrix-themed bus shelter–at the northbound 48 stop at 23rd & Massachusetts–last November. (Yes, November. I'm still catching up, OK?) Unfortunately, thanks to a prolonged illness (and the whole new person in our family thing), I didn't make the big event. The good news is, there's a video.
Since the shelter opened, I have zoomed past it on the 48 dozens of times, but I have never had occasion to wait there. That is, until last Friday.
Fellow bus chicks, behold: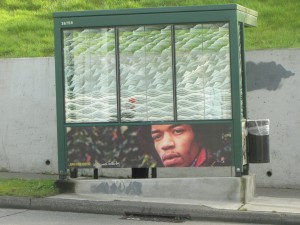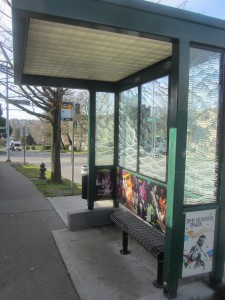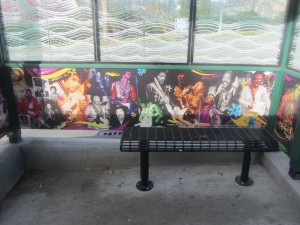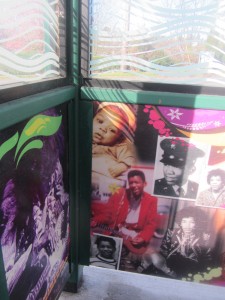 Jimi Hendrix Park is just up the hill from the shelter and is currently undergoing a major transformation. The Northwest African American Museum is on the same grounds. Seattle folks: Might be time to hop on Metro's Heavyweight and pay all three a visit.