I met my friend Lawrence* because he lives in my neighborhood, and I know—at least by sight—most people who live in my neighborhood. Lawrence and I frequent the same bus stops and walk many of the same routes. After crossing paths numerous times, we officially introduced ourselves. Eventually, we became friends.
Lawrence has lived in Seattle for his entire life. Because he can no longer afford housing, he now lives in his van, which, as far as I can tell, isn't running. The front windshield is smashed, and at least one of the tires is flat. Lawrence often needs money for propane, so he can keep warm at night. Like me, he suffers from a condition called Raynaud's Syndrome, which causes pain and numbness in the hands and feet during even mildly cold weather. He also has arthritis.
I worry about everyone in our city who is unhoused. I especially worry for those people whose faces and names I know, people I have formed bonds with. Every single night, I worry about Lawrence.
Shortly before the COVID-19 pandemic hit, Lawrence and I exchanged numbers. I told him to call me in case of emergency, like if he was out of propane, or just needed someone to help him problem-solve. About a week later (around the same time our region was beginning to understand the seriousness of coronavirus), I decided I could no longer live with the idea of him suffering on the floor of his van night after night. I texted to ask if he'd like to spend a few days in a hotel. He said yes.
I chose the Best Western Pioneer Square because I know someone who has stayed there several times and liked it. It is a fairly short bus ride from our neighborhood, is clean and comfortable, and includes a hearty breakfast. I called to make a reservation, then took the 27 to the hotel to provide my credit card and give them Lawrence's information.
As I waited in line, the hotel staff were very busy, answering calls from people canceling reservations and helping guests check out early. It occurred to me that the fallout from this pandemic had created an opportunity for an emergent strategy of sorts. Hotels were losing business and would soon be empty. Unhoused people are particularly vulnerable to COVID-19. What if we, concerned citizens of Seattle (and every city), pooled our resources to rent newly cheap hotel rooms for our homeless neighbors?
When it was my turn to register, I attempted to provide the hotel with some information about Lawrence, who, not surprisingly, isn't as clean or neatly dressed as someone with access to shelter. I struggled with whether I should say something; I didn't want to violate his privacy. On the other hand, as a person of color, I know for sure that disparate treatment happens. Lawrence is both homeless and a person of color, so I wanted to make sure that he didn't experience any hassles when he arrived to check in.
I said, "This room is for my neighbor. He's fallen on some hard times and is living in his van, and I just want to ensure that he will be treated with dignity."
The person who was helping me leaned forward and widened her eyes. "Are you saying that he's HOMELESS?"
I said, yes, that's what I was saying. She said that the hotel doesn't "do" homeless.
I should have left immediately, but I felt pressed. I had already given Lawrence the hotel's information, and it wasn't always easy to reach him. I had to help another neighbor with childcare (back when we were still allowed to do that) in less than an hour.
So, I pushed back. I said the room was paid for, Lawrence was a human being, and the hotel's policy amounted to discrimination. She doubled down on the discrimination and asked me to assure her that there wouldn't be any drug use.
Finally, after conferring with a coworker, she agreed to let Lawrence stay. I reserved the room for three nights.
On the third night, I decided that I could probably swing at least one more. Nighttime lows were still in the 30s, and I hated to imagine Lawrence back in his van under those conditions. I called the hotel to extend. The person who answered the phone cheerfully looked up my reservation. But as soon as her computer retrieved it, she said, "I'm sorry. I'm not going to be able to extend this reservation."
I asked if I needed to come in and present my credit card again. She put me on hold. A moment later, a manager picked up. "We're not going to extend this reservation," he snapped. "If the guest can't afford the room, then he shouldn't be staying here."
Lawrence is now back in his van. Everything is closed—libraries, community centers, coffee shops, every public space—so his van is the only place for him to be. I don't see him very often these days, because I rarely leave my home. But sometimes, when I am out for fresh air, I see him walking to the store to buy water; he has no access to plumbing. I'll let you draw your own conclusions about how likely it is that he's able to wash his hands at all—let alone frequently.
Even though we had a bad experience with the Best Western Pioneer Square, I'm still convinced that the idea—to provide guests for empty hotels and safe housing for those in our community who are most vulnerable right now—is a good one. Certainly, there are independently owned hotels that are on the verge of closing completely that would welcome a steady source of income.
All of us are threatened by this virus, and all of us are suffering from the havoc it has wreaked on our communities. Think about how you're feeling right now—how lonely, fearful, and uncertain. Imagine spending every hour of every day uncomfortable, with no distractions, no people out on the street to help you with a few dollars, feeling abandoned and desperate AND scared of getting sick.
As we do everything we can to keep ourselves healthy and financially afloat, we can't forget our unhoused neighbors. We as a community need to offer them more than "socially distanced" mass shelters. One obvious, short-term solution is for the city to rent rooms in empty hotels (owned by compassionate, openminded people) so that everyone, especially the most vulnerable among us, can stay safe—and as comfortable as possible—during this challenging time.

Can we find the will and focus to make this happen?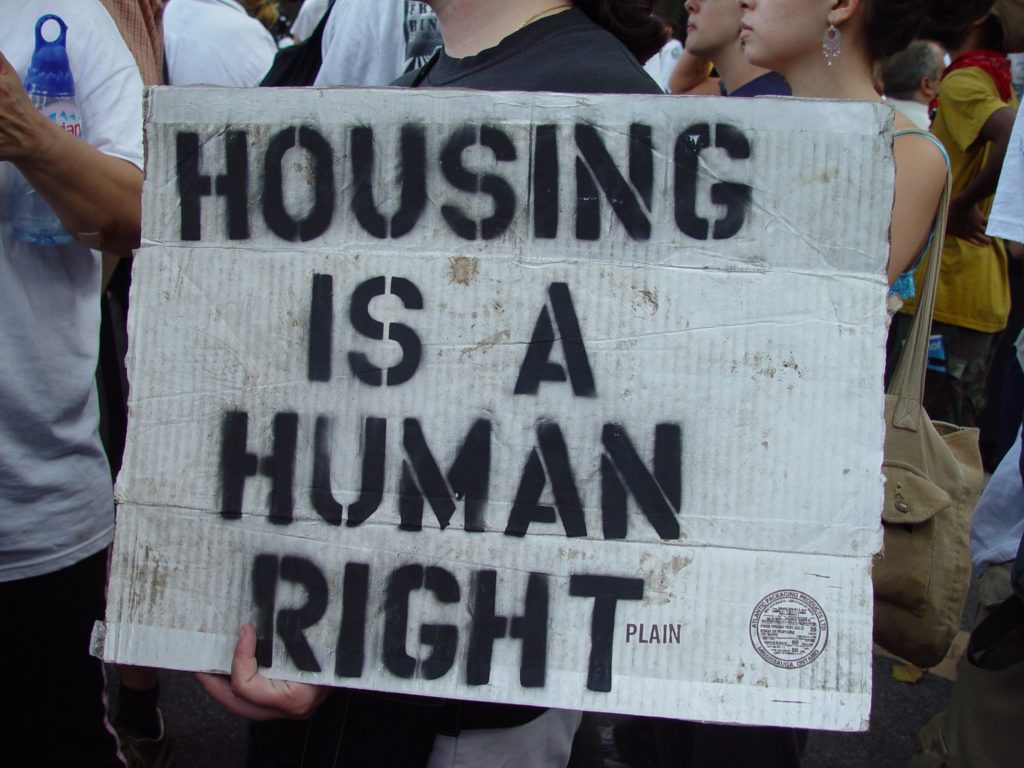 *Not his real name, which is much more awesome